Steelhead on the Sustut
The Skeena River system in northern British Columbia has long been known as the "Valhalla" for anglers from all over the world who wish to test their skill against the mightiest of steelhead trout. The Skeena river is the largest producer of trophy-sized steelhead in the world, with the annual run ranging from 25,000 to 40,000.
Over five million Pacific salmon pass through on their journey to the spawning grounds each season. The largest freshwater rod-and-reel caught steelhead came from the Skeena system, as did the largest fly-caught steelhead. The Province of British Columbia has officially recognized the steelhead trout as a trophy fish and all fishing on the Sustut is fly only, barbless hook and catch and release. Our guides are always with our clients, you will not be dropped off, as it is our view that guides are there to help instruct, insure your fish are landed and treated with respect and finally for your safety on the weater.
Guests at Steelhead Valhalla fish the lower 20 miles of the river by jet boat. The upper 80 miles are closed to fishing and part of the reason that the Sustut fishery has remained so stable. This section of the river insures that returning steelhead have a sanctuary from the pressures of angling. This insures healthy returns.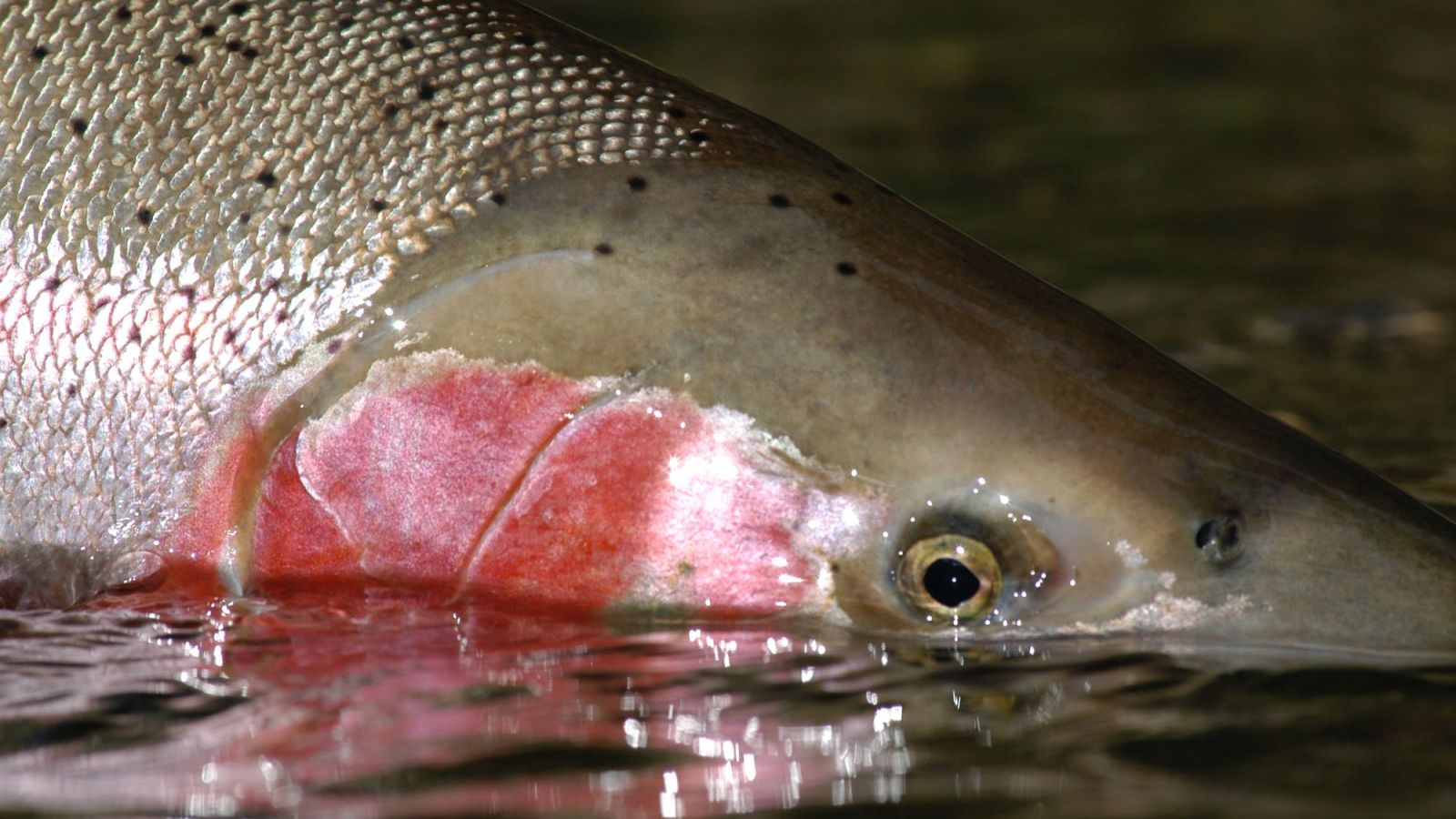 Sustut River
Fly Fishing For Steelhead

Sustut steelhead average 15 pounds, with many running 20 pounds and larger. The females generally run from eight to 20 pounds, while the males normally range from 14 to over 30.