Steelhead Valhalla Lodge
Located on the banks of the Sustut River, Steelhead Valhalla Lodge consists of charming hand hewn log structures built in the 50's. The lodge is an expansive, well appointed structure with ample space for gourmet meals, drinks and camaraderie. The individual cabins are exceptionally cozy and comfortable with en suite bathrooms, a view of the river, woodstoves lit daily by our crew, lots of storage for gear and great beds. We may be in the wilderness, but there is no comfort or ammenity sacrificed.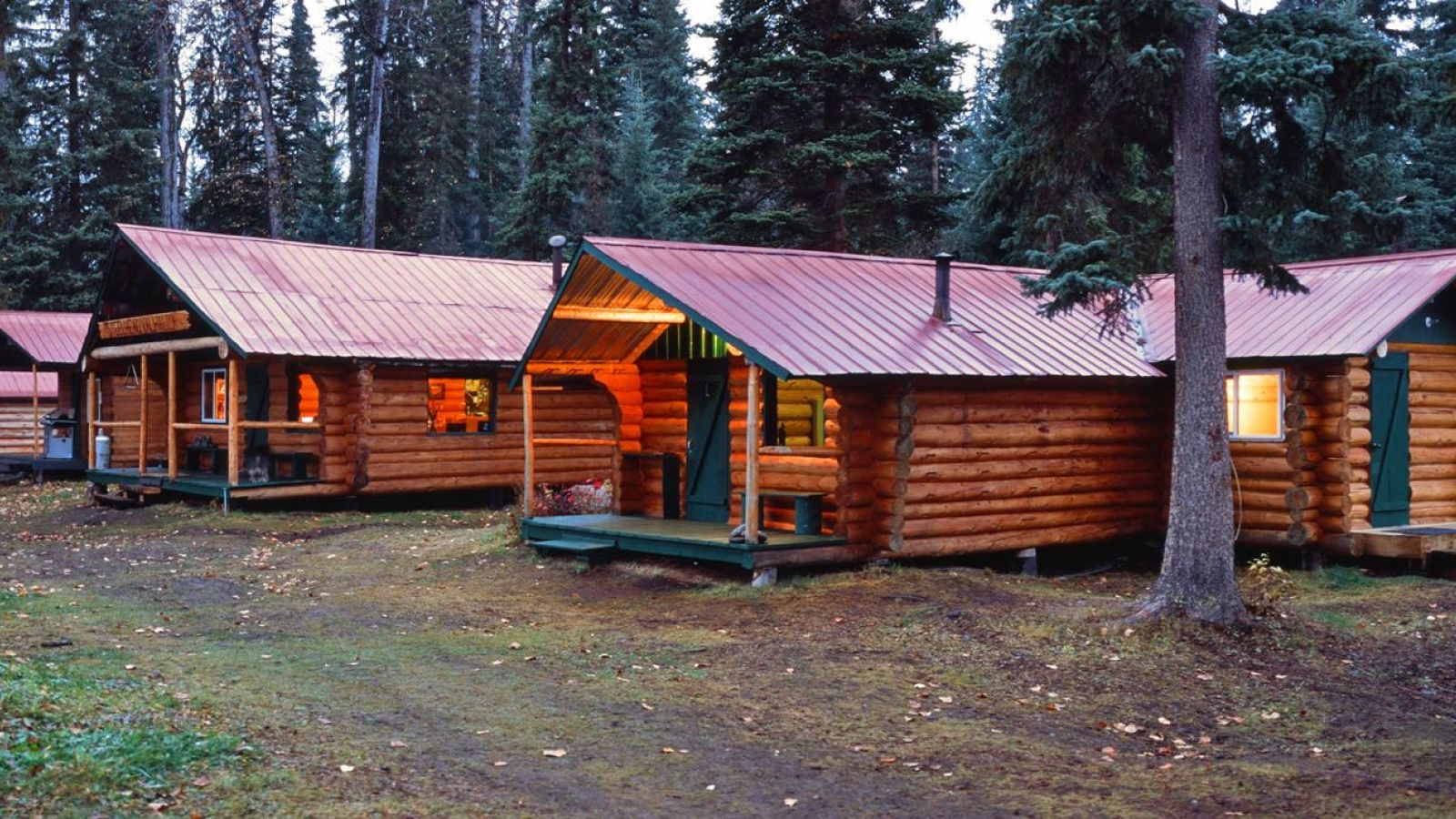 Our Cabins

The five guest cabins are designed for two persons each. The cabins have wood floors, en suite bathrooms, electricity, great beds and wood stoves.--each with a view of the river. Single cabins are available upon request.



Meals at the Lodge
The meals are hearty and home-cooked, including breads and pastries, and are served family-style. Domestic Canadian wines are served with evening meals. Lunches are served by your guide along the river.