Lodging
Skeena River System Fishing Lodge
Located on the banks of the Sustut River, the Steelhead Valhalla Lodge consists of a log lodge, five cozy log sleeping cabins, and a wash-house complete with showers sinks and indoor toilets. The lodge has a modern kitchen, an expansive open-beam dining room, fully supplies fly tying benches and a small lounge area. Buildings were hand-crafted of logs available on site.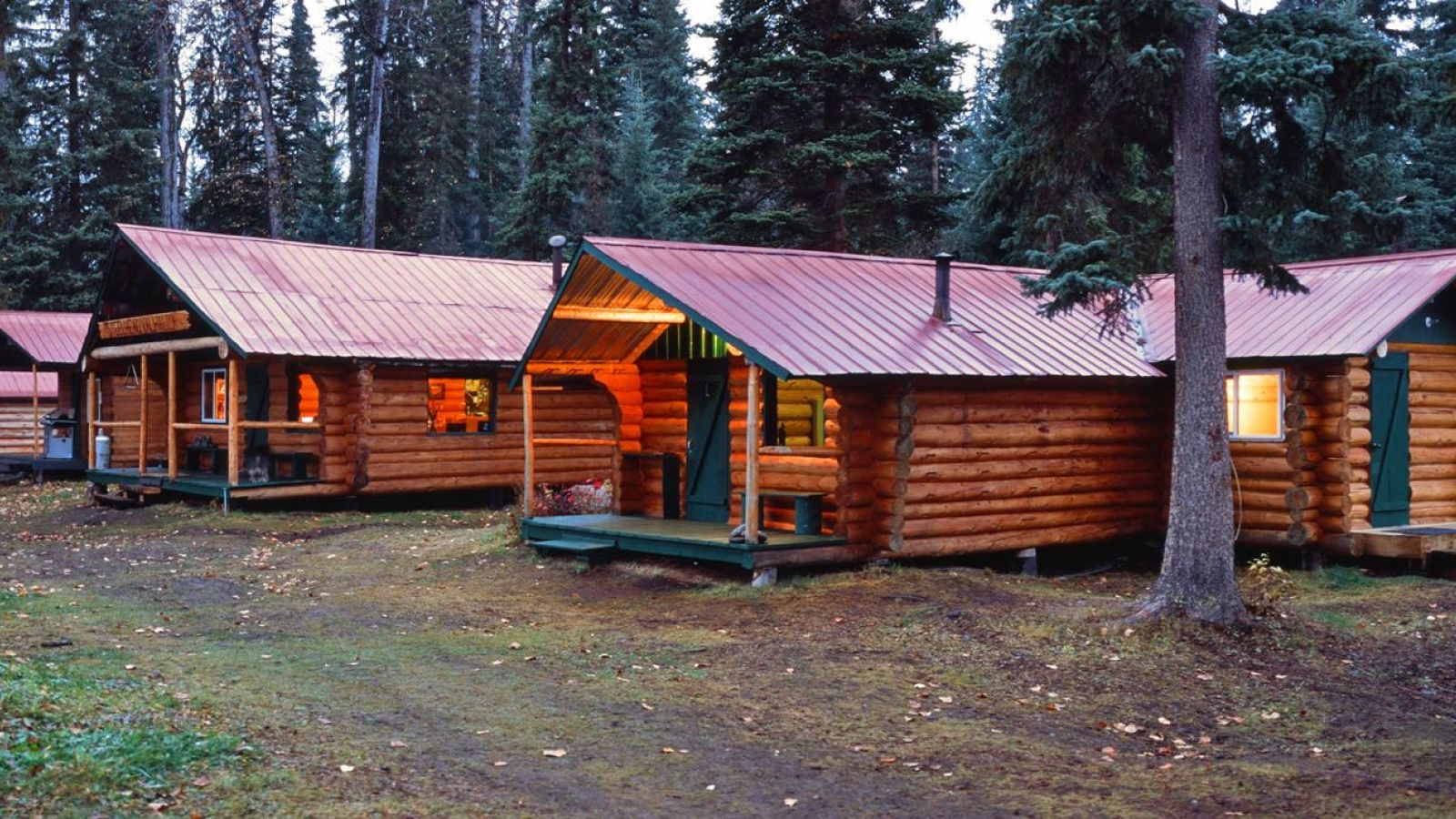 Our Cabins

The five guest cabins are designed for two persons each. The cabins are carpeted, have electric lights (powered by a generator), wood airtight heaters, foam mattresses and warm bedding. In addition several of our cabins have en suite bathrooms in the event you'd prefer not use the wash house
facilities.



Meals at the Lodge
The meals are hearty and home-cooked, including breads and pastries, and are served family-style. Domestic Canadian wines are served with evening meals. Lunches are served by your guide along the river.
Clothing Required for the Sustut River


Warm clothing i.e. fleece or wool shirts, denim pants or cotton blend for warmth and comfort. Wear comfortable walking type shoes or boots as you will have to walk approximately 25 minutes on a trail through the forest. For the river, neoprene waders, boots with felt soles and rain gear.


Weight Restrictions


The weight carried in small planes is critical, therefore we ask that you keep the weight of your gear and clothing to a maximum of 60 lbs. or lighter. While warm clothing is a must after mid-September, you will not need more than two changes of most outer clothing. Using soft sided duffel-type luggage in two medium sized bags is much easier to handle than one large bag.